Musicians in residence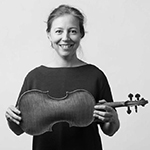 Aki Saulière, violin
Violinist Aki Saulière is the founder and artistic director of La Loingtaine.
A member of the Chamber Orchestra of Europe since 2000, she was appointed Professor of Violin at the Royal Conservatory of Brussels in 2015.
Aki Saulière plays on modern, classical, and baroque violins. She is a founding member of the Capuçon Quartet and the Nagaokakyo Ensemble. She has performed as a chamber musician in various European countries and as a soloist in Spain, Norway, and Japan. She was invited to the Academy of Saintes by Philippe Herreweghe to work with the Academy orchestra. In this capacity, she collaborates with the great musicologist Clive Brown.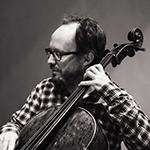 Raphael Bell, Cello
Raphael Bell is artistic co-director of La Loingtaine and co-director of the Charlottesville Chamber Music Festival in Virginia (U.S.A.).
Raphael Bell is the principal cellist of the Antwerp Symphony Orchestra. He plays as a soloist under the direction of Edo de Waart and Philippe Herreweghe.
In 2014, Raphael made his debut as conductor with the Musiq'3 Festival Orchestra in Flagey, Brussels and he has since conducted the Kuopio Symphony Orchestra in Finland, the St. Petersburg Chamber Philharmonic, the Royal Conservatory Orchestra of Brussels, as well as the orchestra of the Antwerp Symphony Academy.
As a chamber musician, he performs all over Europe, Japan, Canada and the United States. With Steven Isserlis and Steven Doane, he gave the world premiere of Olli Mustonen's Triptych for three cellos.
David Quiggle, Viola
David Quiggle is the Principal Viola at the London Philharmonic Orchestra. He is the founder and principal  viola of the BandArt Chamber Orchestra in Spain and was a member of the Casals Quartet, winner of the quartet competition in Hamburg and London.
He is a partner of Gordan Nikolic and Alina Ibragimove. He is often invited as Principal Viola by the Mahler Chamber Orchestra, and the European Chamber Orchestra.
He has taught for more than 10 years at the Vasco School of Music, and Musikene in San Sebatian in Spain.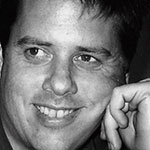 Joseph Carver, double bass
American double bass player and resident in France, Joseph Carver plays with many European ensembles including the Champs Elysées Orchestra, Collegium Vocale, Les Arts Florissants, Ensemble Modern, Les Talens Lyriques, and the Chambre Philharmonique.
He has pursued an interest in chamber music playing with the Ensemble Philidor, the Ensemble Pulcinella, Ensemble Jannequin, the Takacs and Cherubini Quartets and takes part in the Marlboro, Loingtaine, Prussia Cove, and Crete Senesi festivals.
Joseph Carver received the Henry Cabot prize for 'Outstanding Orchestral Musician' at Tanglewood, and a Grammy nomination in the chamber music category for a recording of Schubert's 'Trout' quintet.
He taught double bass and chamber music at Stony Brook University, USA (1999-2008) and is currently teaching the master's program in historical interpretation at the University of Poitier, France.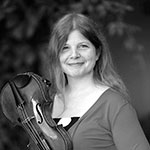 Maria Bader-Kubizek, violin
Over the past two decades, Maria has conducted several chamber orchestras including the Haydn Academy Eisenstadt, the Kammerorchester Basel, Capella Czestochoviensis in Poland, the Kölner Akademie, and the loisirsBAROCK in Graz, Austria. She has performed in many important concert halls in Europe and Japan, notably numerous times in the Musikverein Vienna, where she i. a. has performed all of the violin concertos by Mozart.
Maria is passionate about chamber music and often plays on period instruments that match the style of composers. She plays the first violin in different chamber ensembles and performs with artists such as Christophe Coin, Mario Brunello, Quatuor Mosaïque, Lukas Hagen, Dorothee Mields, Andreas Scholl, and Jean Rondeaux.
The collaboration with Nikolaus Harnoncourt for more than twenty-five years was an important musical influence for her.
Maria studied the violin in Vienna with Gerhard Schulz, in Salzburg with Sandor Végh, and in London with David Takeno.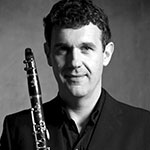 Matthew Hunt
Il est l'un des meilleurs clarinettistes de Grande Bretagne. C'est un musicien réputé pour la qualité musicale de son jeu et sa capacité à communiquer avec le public. Il occupe le poste de clarinettiste solo du Deutsche Kammerphilharmonie de Brême et membre de l'Ensemble 360 basé à Sheffield.
Matthew participe régulièrement à la plupart des grands festivals et se produit dans les salles de concert de Grande-Bretagne, notamment Edimbourg, Cheltenham, Aldeburgh et le Wigmore Hall. Il est  invité fréquemment à l'étranger, en particulier en Finlande, en France et aux  États-Unis. Ses partenaires de musique de chambre sont Elias, Arditti, Belcea et Meta 4 Quatuors, le Trio Kungsbacka, Pekka Kuusisto, Anthony Marwood, Lawrence Power, Emily Beynon, Mark Padmore et Thomas Adès. Il a été invité récemment par  l'Orchestre philharmonique de Berlin en tant que soliste dans leur série de musique de  chambre. En tant que musicien d'orchestre, il est  invité régulièrement comme clarinettiste solo par l'Académie de St Martin in the Fields et aussi par le Concertgebouw, le BBC Symphony Orchestra, et le Chamber Orchestra of Europe. Son enregistrement  du Quintette avec clarinette de Mozart avec le quatuor Elias pour ASV a été salué par la critique, et le BBC Music Magazine l'ont salué comme "l'enregistrement de référence de cette pièce pourtant déjà beaucoup enregistrée".